Dainty Necklaces
Dainty necklaces from "The Feelings" jewelry collection.
Everyday jewelry handmade special for you.
Iana Dixon is proud to present dainty necklaces from her "The Feelings" signature collection. Here you can find the perfect necklace for a special occasion or everyday wear. We have big variety of necklaces for you: dainty gold necklace, double gold necklace, gold collar necklace, gold layered necklace set, gold lariat necklace, short gold necklace, layered gold chain necklace, small gold necklace and more. Each necklace style comes in 14k gold filled or sterling silver. These necklaces are minimalist and elegant. Each is a classy jewelry choice. No matter what necklace style you select, it will be always perfect for the occasion. Just make your choice between thin gold chain necklace, dainty rose gold necklace, sterling silver layered necklace.
Because we care about our Fabulous fans, we created our signature collection with sensitive-skin friendly materials.  Each piece of the collection has been crafted in gold filled or sterling silver. Each necklace comes with a 2.5″ extender, making it extremely convenient. You may adjust your necklace from being a choker to regular size.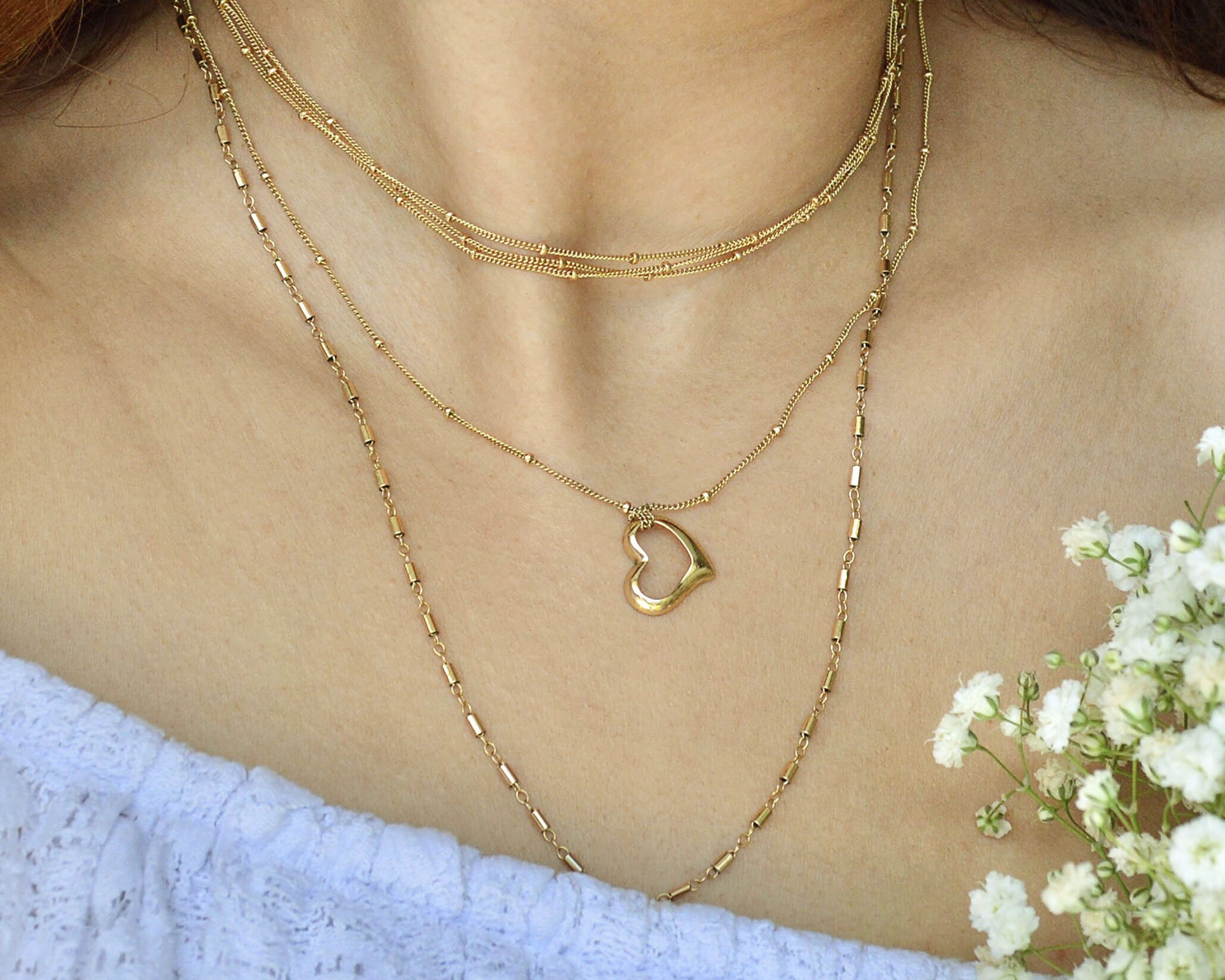 Showing 1–16 of 19 results