This 3 Black pearl pendant is a stylish and modern jewelry choice.
   We named this 3 Black pearl pendant "I'm Fascinating" and it is a beautiful member of "The Pearl and Inspiration" collection.
   This fashion pearl necklace is an excellent choice for everyday wear and perfect for layering. You will absolutely adore this cute necklace.
   Black pearl jewelry is very trendy. Classy things are always in style. It suits your style, so you will never take it off. It will become your best friend for ever. Isn't it awesome?
   This black freshwater pearl necklace is definitely worth purchasing, because it is:

- an ultimate everyday jewelry choice

– created specially for you
- customized to meet your needs

- made with five-star quality materials

– handcrafted by an professional

– the top-selling product on jewelry-market.
   You will really love this three pearl necklace, it is going to be a welcome addition to your jewelry collection.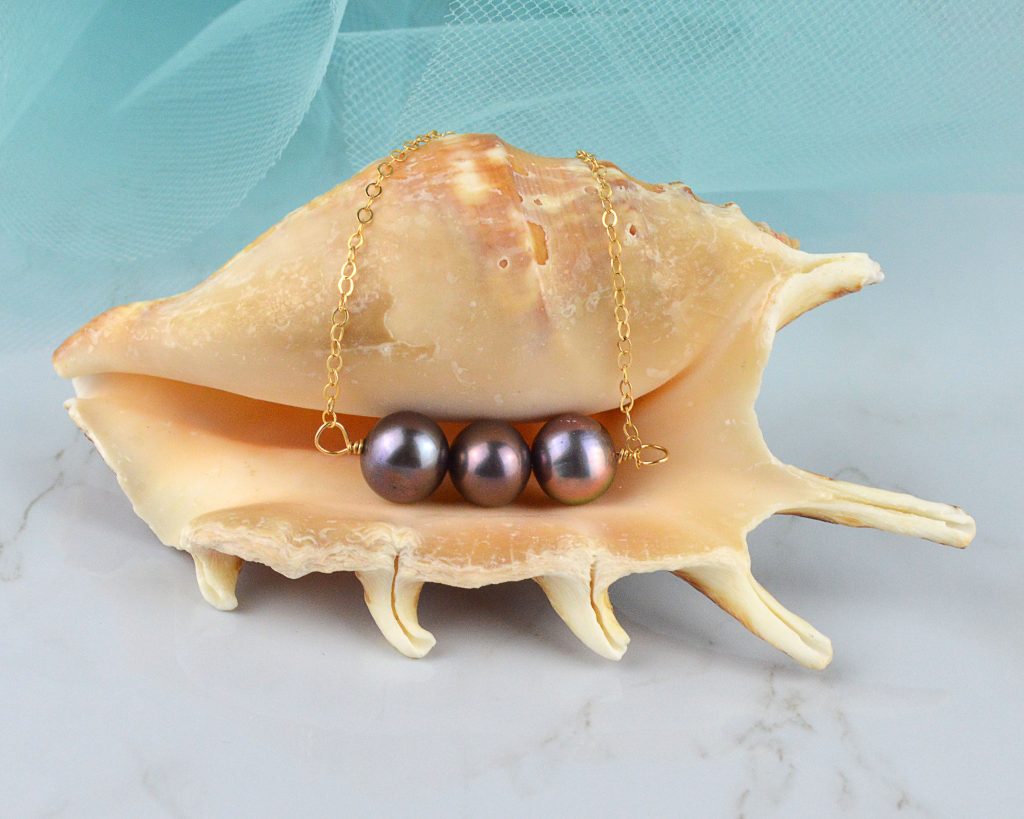 Important!


– Black Pearls can have a more purple, more blue, more yellow, more green, or more pink tone.
– Each pearl is unique so that each one will be slightly different in color, size and/or shape then another. That feature make these absolutely one of a kind.
– Natural pearls may have some flaws, blemishes or imperfections. We only use the highest quality freshwater pearls so their surfaces are 90% clean or better.
– Please note that colors may vary slightly due to different computer settings.
** Shop early for a better pearl selection.