Our black pearl bracelet is a stylish and elegant jewelry choice.
   This dainty pearl bracelet is elegant, charming and sells like hotcakes. We have handcrafted this lovely and delicate real pearl bracelet with love, care and thoughts about you. It is our bestseller and you can see why.      
   It has class, personality and fits your standard of excellence.
– the perfect gift for yourself

- handcrafted by designer

- made with #1 quality materials 
- meets your quality expectations

- an ideal gift for the VIP's in your life.
   You are gonna love this black pearl bracelet and you know it!
 We create our jewelry only with five-star materials. When you buy with Iana Dixon, you can be sure that you can buy with confidence. If you have sensitive skin we have great news for you – this black freshwater pearl bracelet is handcrafted with hypoallergenic materials. Quality is our priority.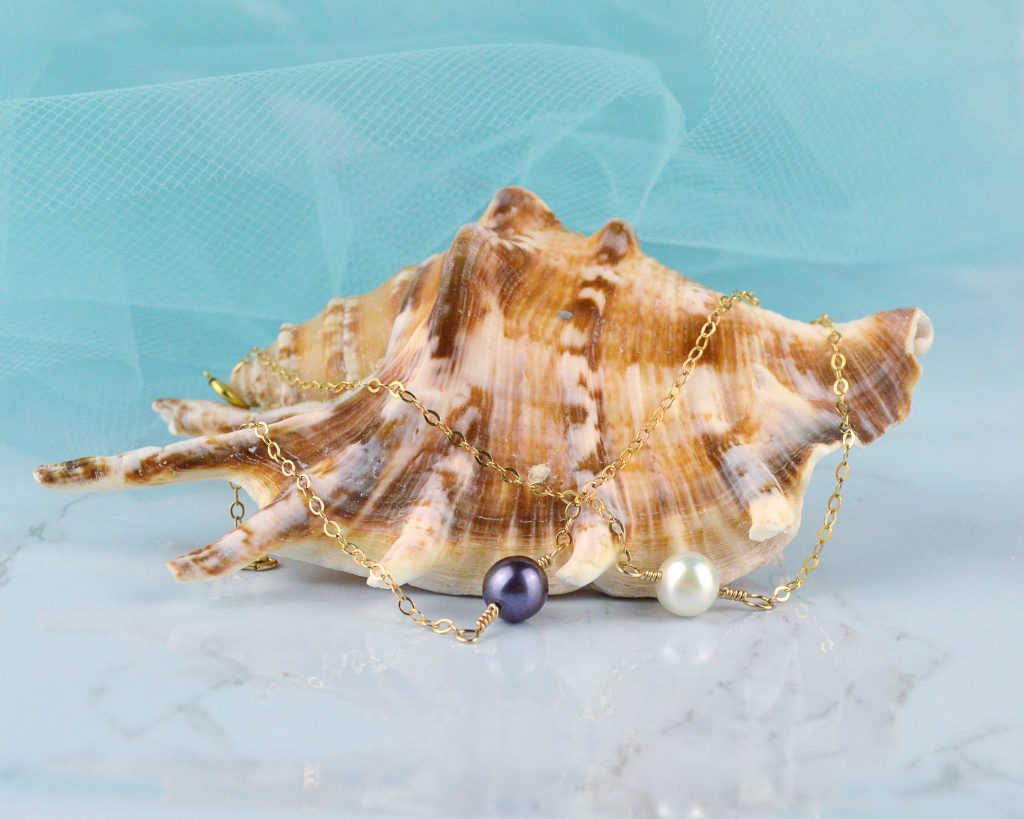 Important!
– Black Pearls can have a more purple, more blue, more yellow, more green, or more pink tone.
– Each pearl is unique so that each one will be slightly different in color, size and/or shape then another. That feature make these absolutely one of a kind.
– Natural pearls may have some flaws, blemishes or imperfections. We only use the highest quality freshwater pearls so their surfaces are 90% clean or better.
– Please note that colors may vary slightly due to different computer settings.
** Shop early for a better pearl selection.
This fresh pearl bracelet will be custom created special for you with chain of your choice.