This is the fabulous gold collar necklace that you have wanted so bad for so long.
 This gold collar necklace is the perfect combination of lace and flat cable chains. It looks very pretty and natural together. We named this beauty "The Euphoria" necklace and it is a pretty part of "The Feelings" jewelry collection.
   We designed it as gold filled or sterling silver variations. This short chain necklace looks the best when worn as collar or choker.
 If you prefer gold filled, then congratulations, because you just found your fave dainty gold choker necklace!
It is one of the best-sellers in jewelry industry, because it is:

– dainty and flirty

– trendy and passionate

– lightweights and shiny

– chic and stylish

– crafted with talented hands
– made with love and care.
   You can layer this gold chain choker necklace with any of your other faves. This dainty necklace is great for universal everyday jewelry. You can easily experiment with styles. One more great news, that this necklace is adjustable. We added an 3" plain extension so you can convert it into a 14″, 16″ or 18″ necklace, accordingly to the original size.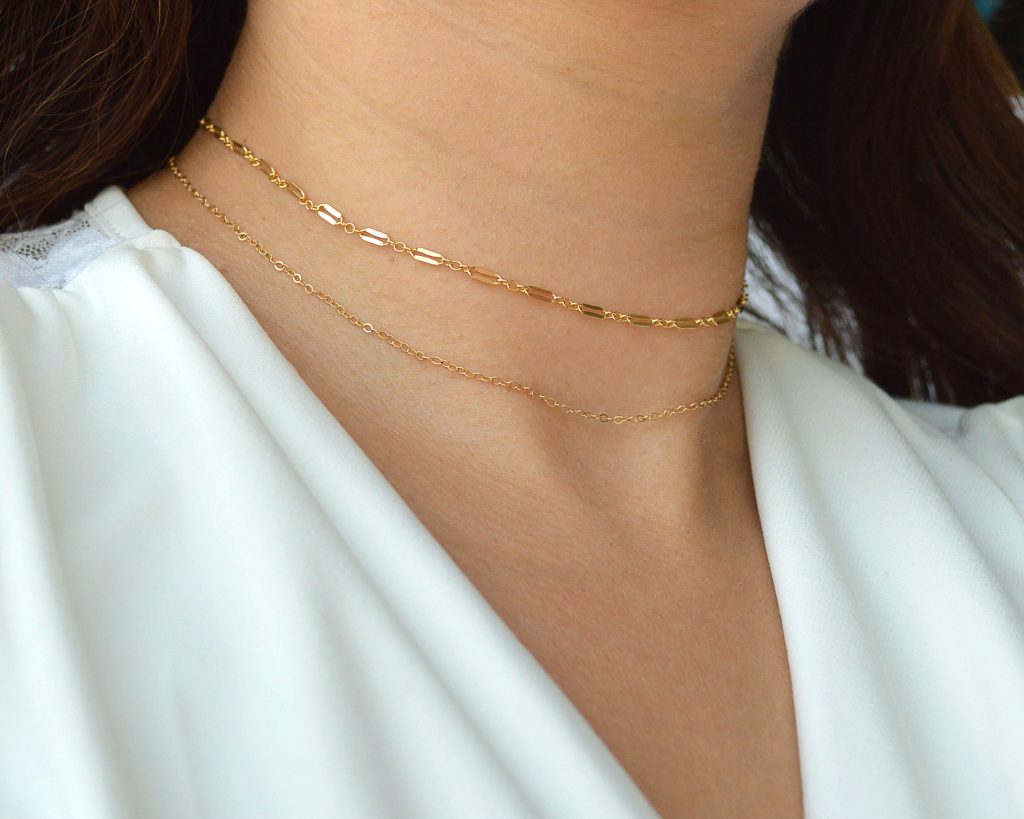 Its time to spoil yourself with a top quality, handmade multi layer gold necklace.