This wedding pearl necklace combines the best in quality features and elegant handmade jewelry.
   The "I'm in Love" 3 pearl necklace from "The Pearl and Inspiration" jewelry collection is the perfect representation of pearl wedding jewelry.
   This beauty is skillfully handcrafted special for you, with high standards of quality for you and your happiness.
   The Iana Dixon jewelry brand is known for delicate handcrafted jewelry and this particular wedding pearl necklace is one of the designer's favorites. We guarantee, it will be your most loved necklace ever, because it is expressing your spirit, youth and taste.
Also, this simple wedding necklace is coming with an attached plain 2.5″ extension chain, so you can adjust it longer or shorter.
   It is an excellent piece for the modern woman – No Doubts, that this is worth buying, because it is:
– eye-catching and stylish
– perfect for layering
– beautiful and romantic
– dainty and flirty
– handmade by designer.
   This style is an adorable bridal pearl necklace. It is the fabulous choice of jewelry for a special day. You may also choose other necklaces as an option in our shop, which will be a wonderful for layering with this one.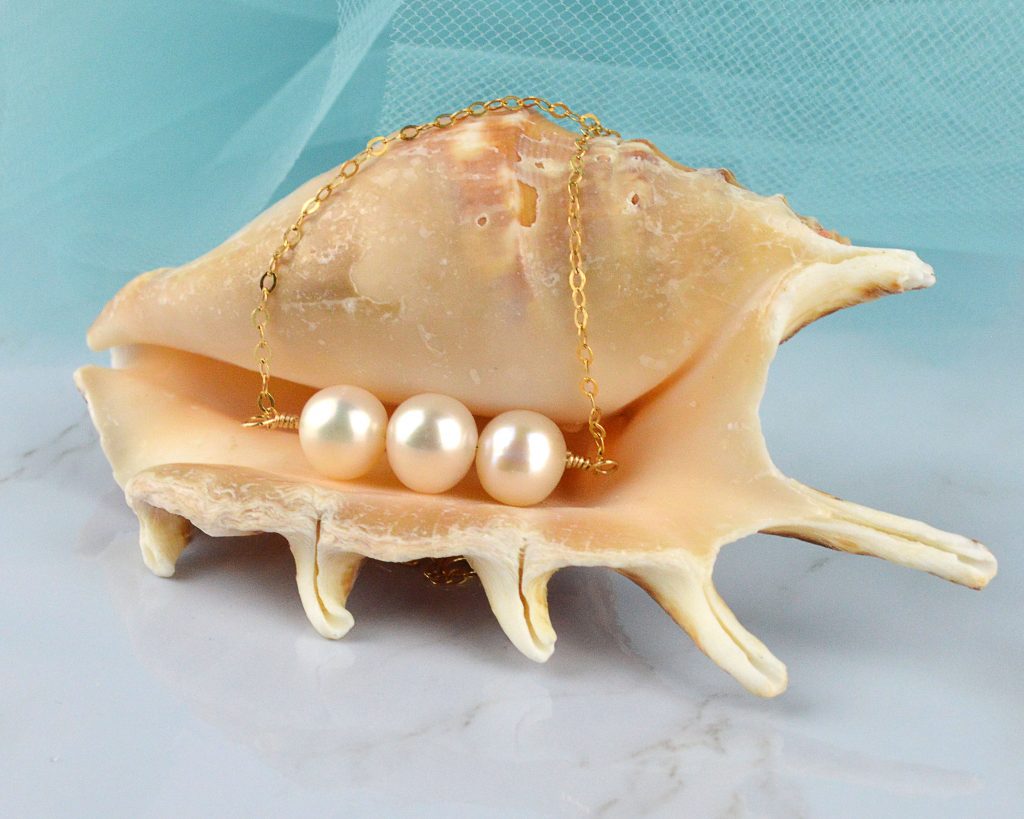 Important!


– Each pearl is unique so that each one will be slightly different in color, size and/or shape then another. That feature make these absolutely one of a kind.
– Natural pearls may have some flaws, blemishes or imperfections. We only use the highest quality freshwater pearls so their surfaces are 90% clean or better.
– Please note that colors may vary slightly due to different computer settings.
** Shop early for a better pearl selection.
Our natural pearl necklace is an excellent choice for you and the VIP's in your life. See, more beautiful jewelry here