Here it is, a black pearl choker necklace you will adore.
   Let us introduce the "I'm Gorgeous" necklace from "The Pearl and Inspiration" jewelry collection. This single black pearl necklace is very beautiful and stylish. In creating this necklace we used natural pearls with high luster, with almost no flaws and perfectly shaped.   
   We know you're gonna love this black pearl pendant necklace so much. It will emphasize your style, taste and charm. You may layer it with any of your favorite necklaces and it will still look fantastic. One more great feature of this black pearl choker necklace – it is adjustable. You may get it as a choker and then adjust it up to 18.5".

   It will be a great gift to any woman you know, including yourself, because it is:
– truly lovely and romantic
– elegant and delicate
– adjustable and practical
– handcrafted with love and care.


   Believe it or not, this black pearl necklace will never sit in your jewelry box. You will wear it every single day – guaranteed! Also, you may layer this large black pearl necklace with your other fave necklaces, and it's still gonna be a center piece.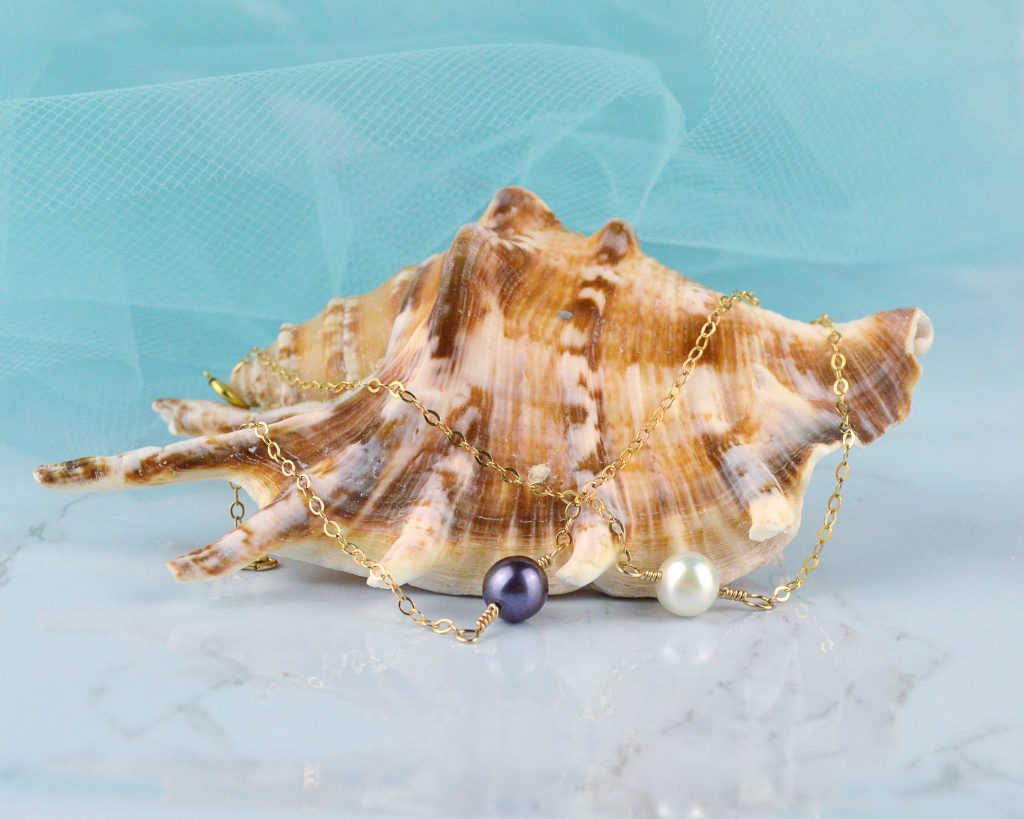 Important!


– Black Pearls can have a more purple, more blue, more yellow, more green, or more pink tone.
– Each pearl is unique so that each one will be slightly different in color, size and/or shape then another. That feature make these absolutely one of a kind.
– Natural pearls may have some flaws, blemishes or imperfections. We only use the highest quality freshwater pearls so their surfaces are 90% clean or better.
– Please note that colors may vary slightly due to different computer settings.
** Shop early for a better pearl selection.
A cultured pearl necklace handmade special for you by designer
"The Pearl and Inspiration" jewelry collection includes these features:
Important information about your order! Please read before ordering!