This chocolate pearl necklace is designers personal favorite.
   The "I'm Stunning" chocolate pearl necklace is a pretty member of our new "The Pearl and Inspiration" jewelry collection.
   This tiny pearl necklace is delicate and light weight. You will barely feel it on your neck. It will look stunning as a choker. But we have a pleasant surprise for you! This small pearl necklace comes with a 2.5" extender attached. Change your necklace style everyday.
   We created it with a unique and beautiful natural pearl. This brown pearl necklace is an excellent jewelry choice for special occasion or everyday wear. It will look amazing with any of your outfits.
   We are known for our delicate handcrafted jewelry and this particular style is one of our favorites. You will fall in love with it from the first sight, because this pearl choker necklace is:

– eye-catching

- light and delicate


- handcrafted with love and care


– romantic and fancy


- made with high quality materials


– the choice, worth of the most beautiful women ever.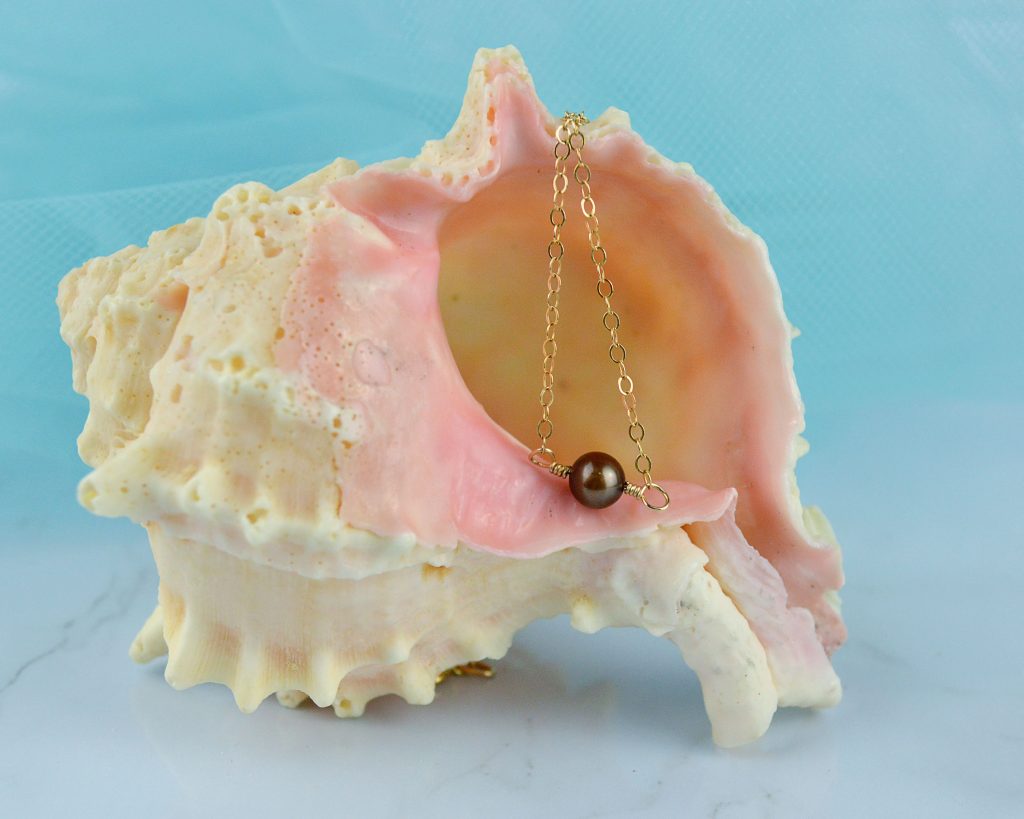 Important!


– Each pearl is unique so that each one will be slightly different in color, size and/or shape then another. That feature make these absolutely one of a kind.
– Natural pearls may have some flaws, blemishes or imperfections. We only use the highest quality freshwater pearls so their surfaces are 90% clean or better.
– Please note that colors may vary slightly due to different computer settings.
** Shop early for a better pearl selection.
This pretty short pearl necklace we created just for your joy of fashion.