This graceful and delicate grey pearl necklace is worthy of fantastic women like you.
   We gladly introduce you to the "I'm Adorable" grey pearl necklace from the "The Pearl and Inspiration" jewelry collection. It is elegant and charming. It has personality, class and fits your standards of excellence. This must-have jewelry piece will be the perfect reflection of your taste, style and high standards.
   This pearl and chain necklace will fit your style and taste today, tomorrow, always. It is the perfect everyday wear jewelry that you must-have. It:
– is handcrafted by designer
– is simple yet beautiful
– is a top selling bracelet in the US
– is made with durable materials
– meets your quality expectations
– fits your style
– should be yours, you love it already!
   Because this pearl jewelry necklace is perfect for everyday wear it's gonna be your #1 companion at office, school, party or home. No matter where you go, no matter what you dress – this pearl pendant will always fit the occasion.
   If you are looking for a perfect birthday, anniversary or holiday gift then you are at the right place. This bracelet is an ideal gift for the VIP women in your life.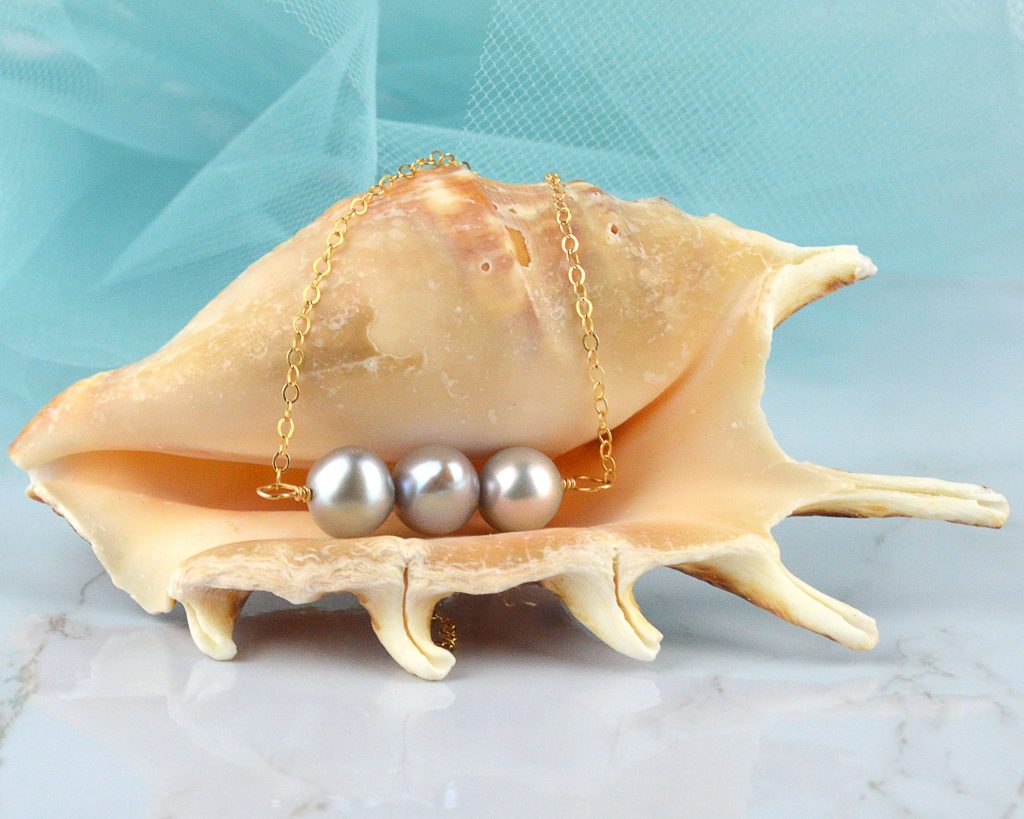 Important!


– Each pearl is unique so that each one will be slightly different in color, size and/or shape then another. That feature make these absolutely one of a kind.
– Natural pearls may have some flaws, blemishes or imperfections. We only use the highest quality freshwater pearls so their surfaces are 90% clean or better.
– Please note that colors may vary slightly due to different computer settings.
** Shop early for a better pearl selection.
This pearl birthstone necklace will look fabulous with other accessories we created for you.
"The Pearl and Inspiration" jewelry collection has these unique featured
Important information about your order! Please read before ordering!