Perfect pearl wedding bracelet for the happy day
This pearl wedding bracelet has the meaningful name, "I'm With You Forever". It is an romantic and dainty member of "The Pearl and Inspiration" signature collection.
   This small pearl bracelet is very delicate and handmade with top quality silver or gold filled materials using unique high luster real pearls. These are ideal pearl bracelets for women.
   It will be the perfect pearl bridal bracelet. As you know wedding accessories are very important and few mistakes can ruin the perfect bridal look. But here we have absolutely stunning fine pearl jewelry you will love.
   This particular pearl wedding bracelet is so lightweight and dainty that, you will barely feel it on your wrist.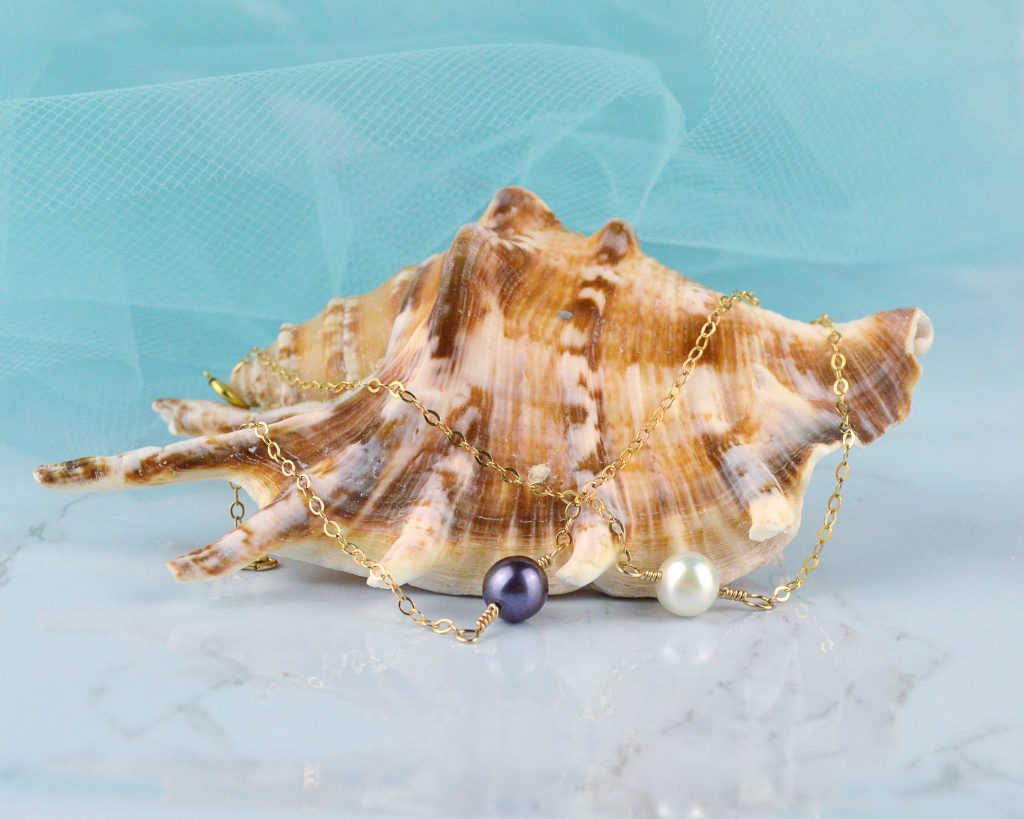 IMPORTANT!
– Each pearl is unique so that each one will be slightly different in color, size and/or shape then another. That feature make these absolutely one of a kind.
– Natural pearls may have some flaws, blemishes or imperfections. We only use the highest quality freshwater pearls so their surfaces are 90% clean or better.
– Please note that colors may vary slightly due to different computer settings.
** Shop early for a better pearl selection.
See this pearl bridal bracelet and more jewelry for gorgeous ladies:
"The Pearl and Inspiration" jewelry collection includes these features:
Important information about your order! Please read before ordering!