Small Gold Necklace: Classic is always in Style.
   We named this small dainty necklace "The Inspiration Necklace". It is a cute member of our signature "The Feelings" jewelry collection. This small gold necklace is perfect for everyday wear. Just imagine how beautifully this thin gold necklace will look on your neck.
   Without a doubt, this is the ideal simple gold necklace! Also, you may get this necklace in 925 silver.  It's classy look makes it fit with any of your outfits and will be an excellent choice of jewelry for any occasion. 

   When wearing it, you will always feel as beautiful and confident as you are. This necklace is totally the #1 jewelry style, because it is:

- charming and elegant


– light weight and modern


- handcrafted with love


- perfect for layering


- made with premium quality materials.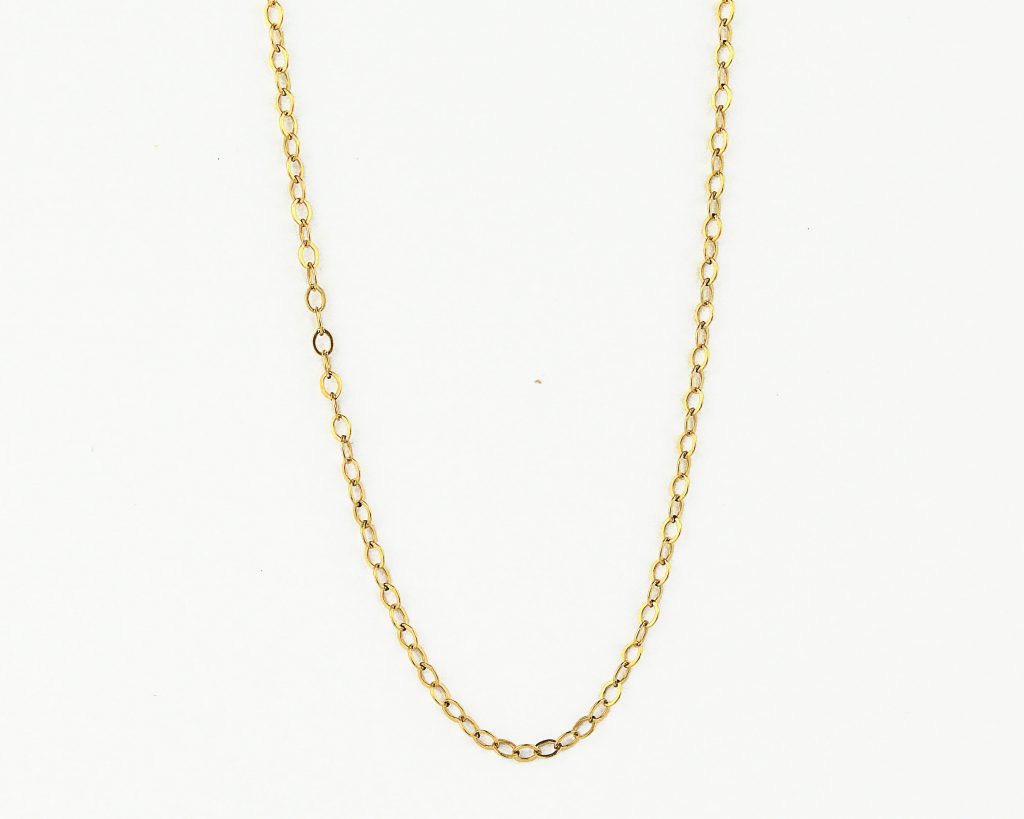 Your ideal simple gold chain today, tomorrow, always…