Description
A sterling silver ankle bracelet worthy of beautiful and confident women.
  This triple strand sterling silver ankle bracelet style is very modern and popular. It is in very high demand and our Fabulous Customers admire it. You get three layered anklets on one clasp. It is convenient and stylish.
   You can wear this dainty silver anklet with the confidence that you are the most fabulous woman in the world! The Endless Love Anklet is an excellent choice for 925 sterling silver anklets. We bet it will never sit in your jewelry box, because you will never want to take it off. You also can have it in 14k gold filled if you are a gold admirer. So nice and convenient, right?
   You are gonna love this fabulous ankle bracelet with all your heart because it is:
– feminine and tastefull
– minimalist and simple
– elegant and beautiful
– an absolute bestseller made with top quality materials
– proudly handcrafted in the USA.
   This cute and simple chain anklet fits your high standards of quality. This silver or gold anklet is going to be a welcome addition to your jewelry collection.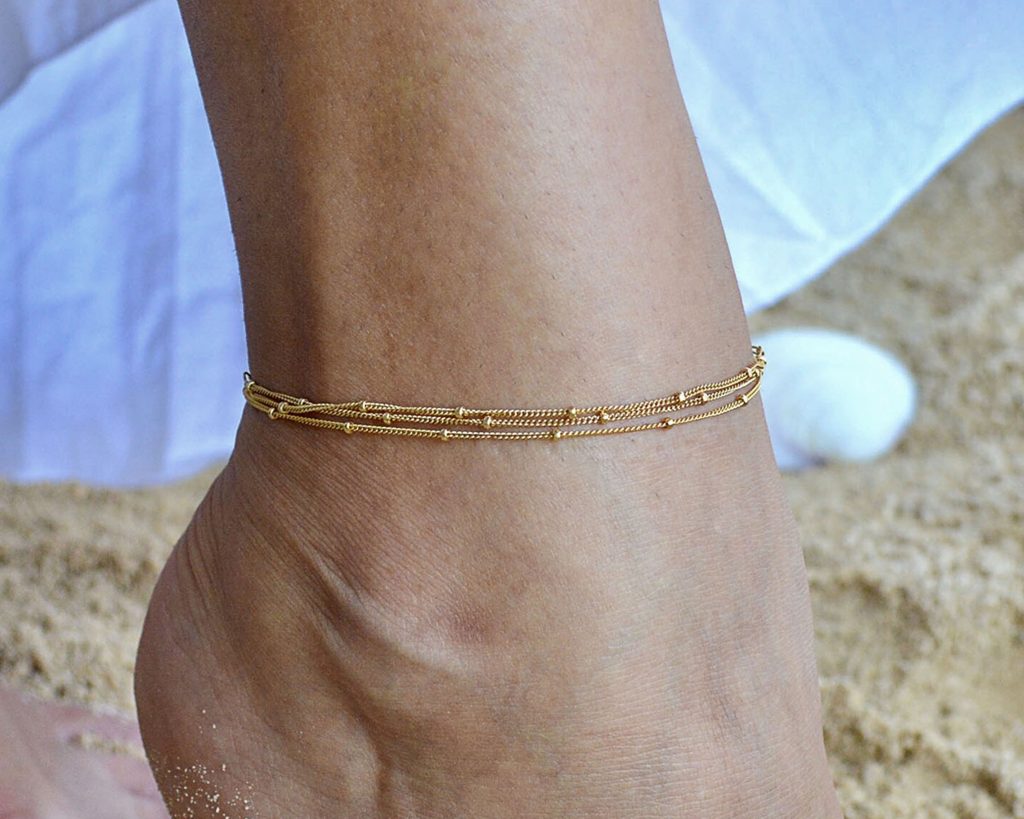 Important information about your order! Please read before ordering!