The sterling silver ankle bracelet that you must-have this summer - you gonna love it!
   Spring and summer are the perfect time of the year for anklets. This sterling silver anklet bracelet is exceptional jewelry for the most expected time of the year. You can wear it every day, for special occasions and on ordinary days. It is a perfect jewelry choice for work, school, date night, parties, family gatherings, etc.
   We created this anklet with a lacy link chain, and you will love it a lot. The chain is dainty but durable. This anklet bracelet is adjustable and comes with an attached heart-shaped extender. All our customers love it! It is such a convenient addition to a beautiful piece of jewelry.
   Your new anklet will arrive in a beautiful gift package to be ready to go straight to the recipient if it is a gift. Plus, you will find care instructions, warranty, and other useful information in the packaging. Isn't it great?!
   Treat yourself with this little jewelry piece and always feel confident and in style. Proper accessories choice is crucial. Here is the truth of fashion and style. If you make a wrong accessory choice, this can lead to a false impression. We know what will work the best for you. Trust our jewelry and our professional opinion.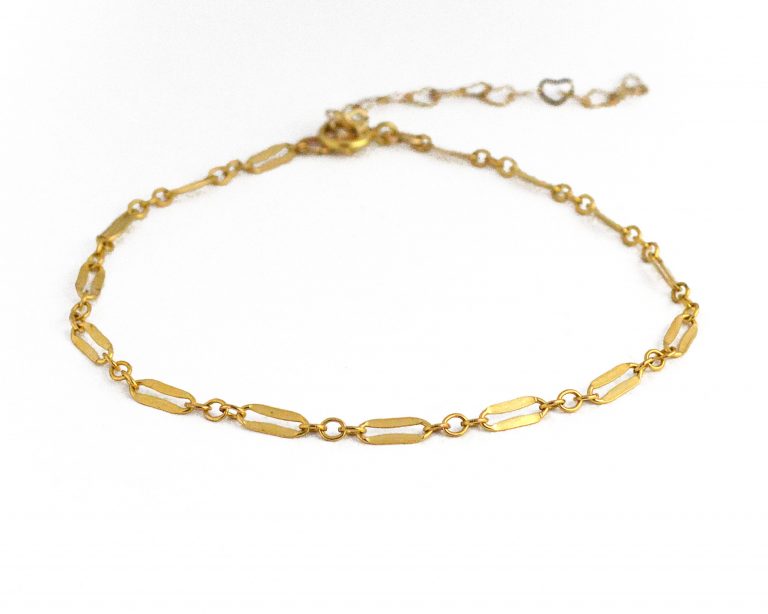 Beautiful, stylish, sexy, durable, and comfortable - everything you need to know about our anklets.