This thin gold chain necklace is the perfect reflection of your taste.
   We custom created "The Faith" necklace with 14k gold filled chain or sterling silver. This thin gold chain necklace will be a stunning addition to your wardrobe!  Exciting!

   This simple chain necklace style a fan favorite when configured as a collar or choker. It has a very high demand in the jewelry market nowadays.

   Each unique link of this minimalist gold necklace sparks and attracts attention. Your family, friends and colleagues will be not able to ignore your new fancy accessory. Please, be ready that all women around are going to ask you, "Where did you get this awesome necklace?". Don't judge them – they want it too! They know how fabulous you are and they wanna follow your style.

   This necklace is definitely a "can't-miss item". Everyone loves this minimalist chain jewelry.
      
   Whether boho or classy, it will fit your style. It's pretty universal.
You absolutely must-have this stylish choker necklace, because it is:

– glamorous and sparkling

– perfect for layering

– attractive and jaw-dropping

– awesome gift idea
– fine looking and irresistible.

   You may choose other necklaces option in our shop, which will be a wonderful layering option with this one, and a gazillion other different necklaces.
 Just select the necklace length, receive the pretty package from us and make her happy!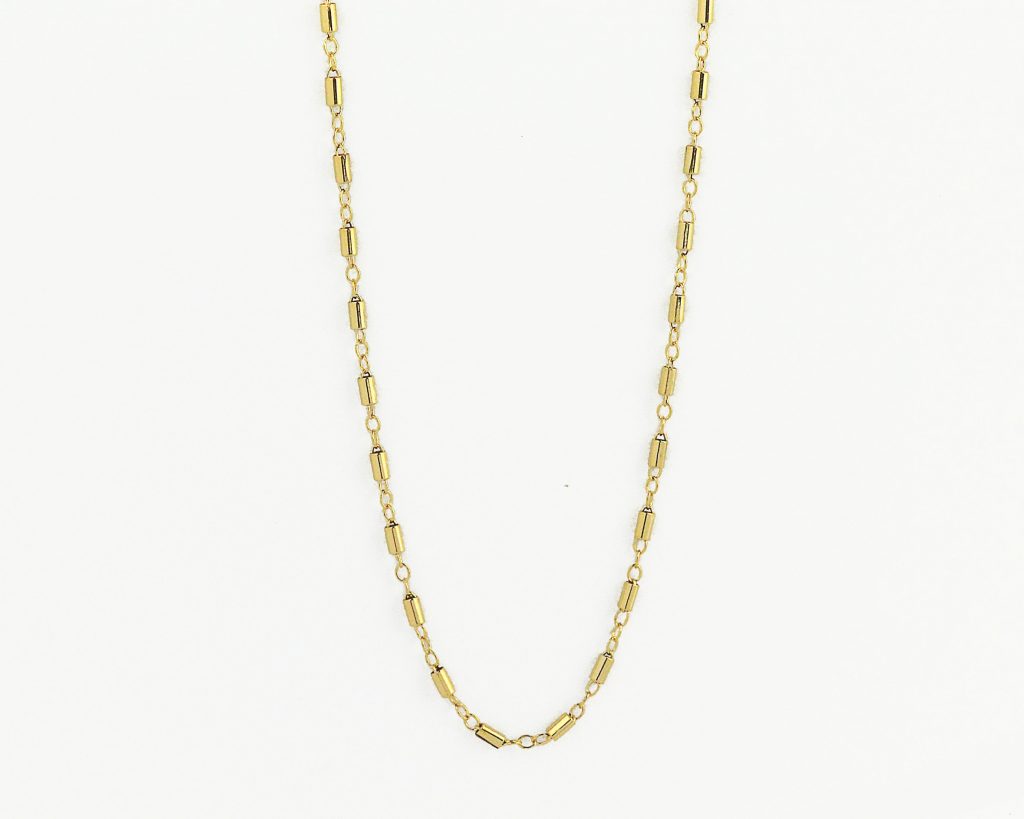 You will never take off this gold chain link necklace and you know it.