Check out this black pearl engagement ring - unique and fabulous.
   Let us introduce our beautiful "I'm Loved" ring from "The Pearl and Inspiration" jewelry collection. 
When you look at this pretty silver engagement ring, no doubts your first words would be "this is classy and beautiful!"
We totally agree with you! It is an awesome jewelry choice!
   Also, this particular piece will be a gorgeous choice as a simple promise ring. Its simplicity and beauty make it irresistible to have.
This simple pearl ring will be a great gift for yourself or any other special women in your life today, tomorrow and always. It is great for a special occasion but even better for everyday wear.        
   We created this stunning black pearl engagement ring with top quality real silver and black freshwater pearls.
   Do you believe in gemstone healing properties? Because we do.
For centuries pearl is a symbol of generosity, purity and loyalty. Also because of its magical properties, it may help you balance your karma, strength relationships and keep children safe.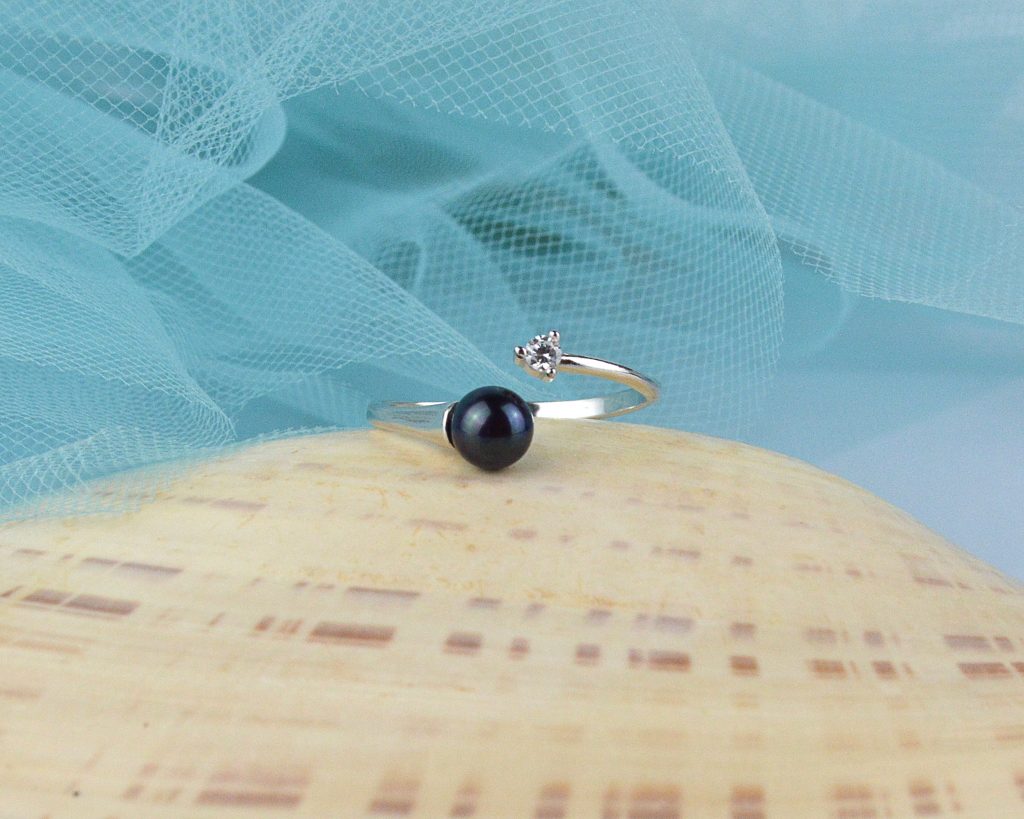 – Black pearls usually vary between more purple'ish, more blue'ish or more green'ish.

– Natural pearls may have some flaws, blemishes or imperfections. We only use the highest quality freshwater pearls so their surfaces are 90% clean or better.
– Please note that the pearls colors may vary slightly due to different computer settings.
** Shop early for a better pearl selection.
Real pearls+real silver = pure jewelry joy!
"The Pearl and Inspiration" jewelry collection includes these features:
Important information about your order! Please read before ordering!